"JUST MY TYPE" (Retro Romance Themed) FREE Digital Scrapbooking Kit
5:53 AM
I wanted to do a romantic love kit but wanted it to be original. Not the same o same o stuff you see everyday. Ive been really into those funny retro pics with those 50's house wives saying some outrageous things. So naturally I was drawn to that kind of style. I must say I love this "Love" kit. My favorite elements in this kit are the type writer, bottle-caps, and the bit-o-honey tag. What
are your favorites?
This kit includes 19 12x12 papers, and a whopping 63 elements! Papers and elements are a high reslolution for quality scrapbooking. This kit is for personal use only. Please do not distribute any of my designs to anyone out side of your personal life without my permission. If you use my designs for free handouts, printable and/or blog designs to distribute online please email me for permission. I am most likely to give you permission when you are respectful of my terms.
Send me links to your creations made with my kits. I love seeing what people have come up with using may designs.
Plus your creations could be featured here at Everyday Mom Ideas with links back to your site!
Id love to know what you think of this kit.
Please leave a comment and may your life be filled with love.
Expired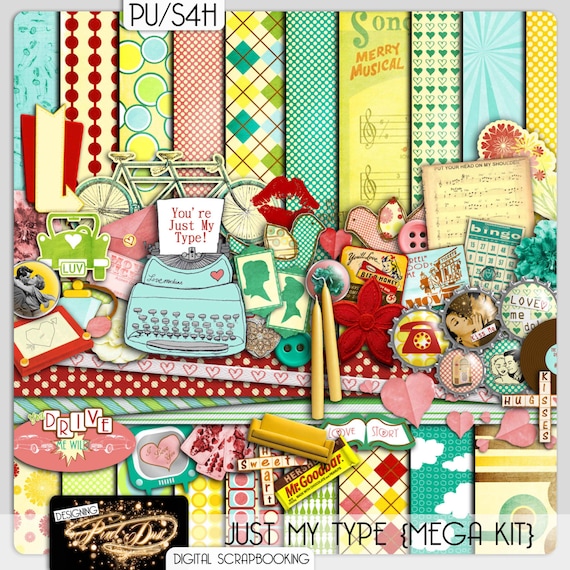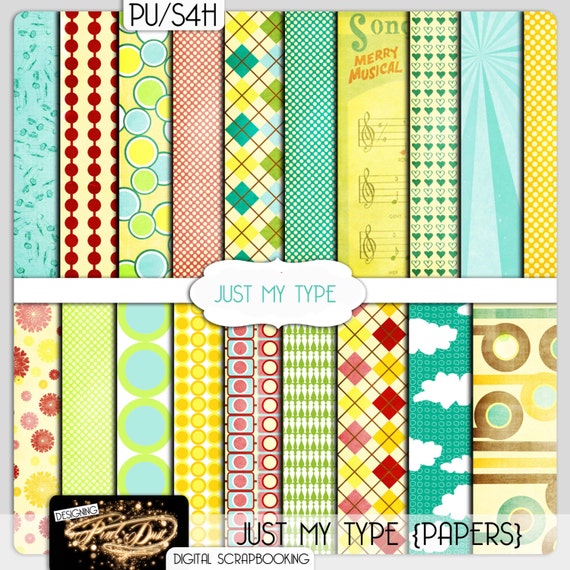 NO longer avialable for free download you can now purchase this kit at Designing Pixel Dust esty shop here.